This is the accompanying webpage for the following paper:

Eita Nakamura, Yasuyuki Saito, Kazuyoshi Yoshii
Statistical Learning and Estimation of Piano Fingering
Submitted to Information Sciences
Estimation results by HMMs
1st-order HMM: Result_FHMM1.zip (115KB)

2nd-order HMM: Result_FHMM2.zip (115KB)

3rd-order HMM: Result_FHMM3.zip (114KB)


Training and test data
The HMMs are trained and tested using different subsets of PIG Dataset. To get access to the dataset and see details of the data format, please visit the PIG Dataset webpage.
Visualizer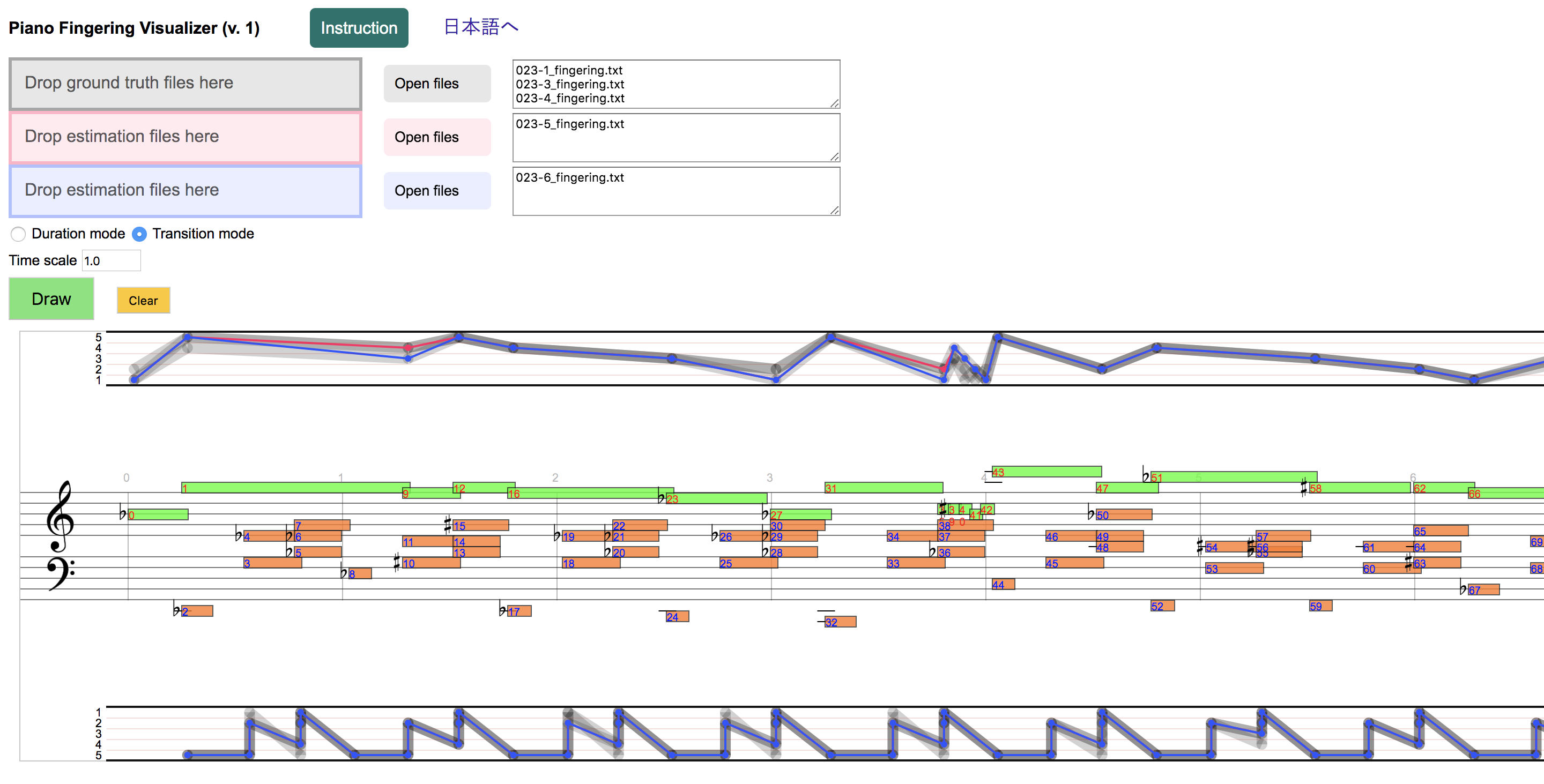 This visualizer
can be used for observing and comparing the above estimation results as well as the fingerings in
PIG Dataset
. It works on browsers such as Google Chrome, Safari, Firefox, Microsoft Edge, etc.